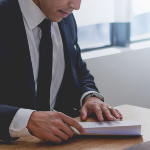 Best Knoxville Employment Lawyers and Tennessee Labor Attorneys
Justice, Equality and Trust
Our trusted experienced Tennessee employment lawyer will fight to protect your rights.
According to the U.S. Equal Employment Opportunity Commission (EEOC) their was a total of  67,488 discrimination charges filed in 2020.
With a passion for standing up for the "little guy", our Knoxville employment attorney represents people who have not been paid all the money they are owed, have been victimized by illegal discrimination or harassment, or have been exploited by unethical businesses.
This website serves as a communication and user information forum between lawyers and potential clients. This website serves as a venue to facilitate the exchange of information between providers and purchasers of legal services in order to establish a professional relationship. We cannot guarantee that Users will be able to find legal representation through this website. Information on this website does not take a position and does not state whether or not an attorney-client relationship has been formed.
Employers who try to get away with unscrupulous behavior are held accountable by our Tennessee employment attorney. Our Knoxville employment lawyer has recovered millions of dollars for our deserving clients throughout Tennessee. With a commitment to hearing your voice, our Tennessee employment law firm handles and advises on a broad range of labor and employment law matters. Please feel free to contact us with any questions regarding your rights as an employee. We only represent employees NOT EMPLOYERS!
No Up Front Cost You Pay Nothing Unless You Win!
We handle most employment and personal injury cases on a contingency fee basis. In other words, you pay nothing until you win. After the trial verdict or an otherwise favorable resolution of your case, the attorney fees and the case expenses will be deducted from the final settlement amount. As a result of this system, you don't have to pay any upfront costs of hiring attorneys.
Engaging in a legal dispute can be a challenging undertaking.
If you decide to file a labor or employment law claim, you may feel intimidated. Engaging in a legal dispute can be a challenging undertaking, especially when your livelihood is at stake.It is important to consider whether your employment rights will be protected by hiring an attorney in an employment dispute or if you will proceed on your own.
In Knoxville, we have a team of dedicated Tennessee employment lawyers who are passionate about fighting to protect the rights of the person getting short changed at work, duped by unethical business practices, or illegally discriminated against.
Are you looking for experienced employment lawyers near Knoxville, TN
We are an employment law firm in Knoxville, Tennessee committed to protecting the rights of employees and injured individuals. Unlike other law firms, we do not practice every type of law you can imagine. The focus of our firm is to provide comprehensive legal representation to employees, as well as to those who have been injured by the negligence of others.
Knoxville Auto, Motorcycle and Trucking Accident Injury Attorney
You can have a car accident anywhere at any time, whether it is at a Knoxville intersection, on a Knox County highway, or on a back road in East Tennessee. Your accident was caused by someone else, and he or she denies being responsible. It is the insurer's goal to pay the least amount possible. If you are involved in a car accident, you will need an experienced Tennessee injury attorney on your side. Likewise, if you are involved in a truck accident or motorcycle accident, your best course of action is to hire an experienced injury lawyer as soon as possible.
For decades, our Knoxville personal injury attorney has fought for the injured. There is no way to overestimate the impact an accident can have on a person's life in Tennessee. We don't back down when faced with difficult cases or insurance company tactics. We are dedicated to helping clients receive the compensation they deserve, we guide them through the legal process.
Knoxville Tennessee's Best Accident Injury Attorneys
Attorneys at our Knoxville personal injury law firm are skilled litigators and negotiators. Our Knoxville car wreck attorneys are not afraid to put in the work to obtain results, and they know what it takes to win. We build cases that insurance companies are willing to consider seriously. Jury verdicts are influenced by the persuasive arguments we present. You can count on us if you've been hurt in an accident caused by someone else's negligence. Our Tennessee car accident attorneys will work tirelessly to get you the compensation you deserve.
Contact a Skilled Auto, Motorcycle or Truck Accident Lawyer Today.
If you were hurt in an accident due to someone else's negligence, it is imperative that you seek legal advice immediately. Evidence can be lost or destroyed over time, and witnesses' memories may fade. Know your rights. We can schedule a free consultation with an accident injury attorney who can review the details of your case and discuss your options.
I mirror the positive sentiments of the many prior reviewers. Simply put, these guy's are the best at what they do and are by your side throughout the entire process.
Very personable and very easy to work with superior service they answer all questions and return your phone calls very open honest and handled my issue better than expected.
Through arguably the most difficult time in my life, They made everything so much more palatable. If you need help, these are the people to get they are experienced and get things done! Don't go with anyone else!
Proudly Protecting Employee Rights Throughout Tennessee
Our Tennessee labor and employment law firm is based in Knoxville, TN however we provide legal services to clients throughout the entire state of Tennessee.