Knoxville Employment Lawyers and Tennessee Labor Attorneys Assisting Victims of Harassment, Wrongful Termination or Discrimination By an Employer.
PROTECTING VICTIMS OF EMPLOYER ABUSE AND THOSE THAT HAVE BEEN INJURED.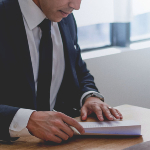 With a passion for standing up for the "little guy", our Knoxville TN employment lawyer represents people who have not been paid all the money they are owed, have been victimized by illegal discrimination, wrongfully terminated or have experienced retaliation from their employer because they filed a Whistleblower claim expose there employer for unethical businesses practices.
When employers try to get away with unscrupulous behavior or you have been injured due to the negligence of someone else they should be held accountable. Our employment law attorneys has helped deserving clients throughout Tennessee recover the compensation they deserve. With a commitment to making sure your voice is herd. Our skilled employment attorneys handle and advises on a broad range of labor and employment law matters. Please feel free to contact us with any questions regarding your rights as an employee. We only represent employees NOT EMPLOYERS!
According to the U.S. Equal Employment Opportunity Commission (EEOC) there was a total of  67,488 discrimination charges filed in 2020.
Speak to an TN employment law & personal injury attorney today
Tell us how we can be of service and one of our team members will contact you.
Contact Form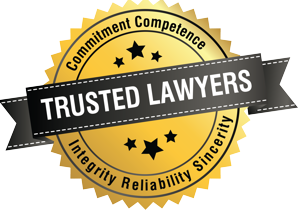 Experienced & Trusted Knoxville Employment Lawyers .
We are employment attorneys and personal injury lawyers located in Knoxville, Tennessee committed to protecting the rights of employees and injured individuals. Unlike other law firms, we do not practice every type of law you can imagine. The focus of our firm is to provide comprehensive legal representation to employees, as well as to those who have been injured by the negligence of others.
Personal Injury
For decades, our Knoxville personal injury attorney has fought for those that have been injured in motorcycle accidents, auto accidents or any accident due to the negligence of others.
Whistleblower / Qui Tam
Protecting the rights of those who have reported an individual or a company of unethical business practices or have committed fraudulent acts against the U.S and Tennessee state government.
Employment Law
We have a team of dedicated Knoxville employment attorneys who are passionate about fighting to protect the rights of the person who has been wrongfully terminated, sexually harassed or have faced employer discrimination.
AWARD WINNING
Experienced & Trusted Lawyers
PROTECTING YOUR RIGHTS
We fight for you
Experience you need. Results you want
No Up Front Cost You Pay Nothing Unless You Win!
One of the biggest concerns with most potential clients have is how much it is going to cost. Most people believe they must pay a retainer fee to an attorney in order to file a claim in an employment law or personal injury case against someone. Our Knoxville employment lawyers handle most employment and personal injury cases on a contingency fee basis. This should be an important factor when choosing an attorney to represent you.
In other words, you pay nothing until you win. After the trial verdict or an otherwise favorable resolution of your case, the attorney fees and the case expenses will be deducted from the final settlement amount. As a result of this system, you don't have to pay any upfront costs of hiring an employment attorney or personal injury lawyer.
Whistleblowers / False Claims
Find out what your options are with a free, confidential case evaluation.
Wrongful Discharge
Wrongful Discharge Is Illegal
The employment relationship of an employee is generally regarded as "at-will" unless expressly stated otherwise in an employment contract or statute. In other words, either the employer or the employee can end the employment relationship at any time, regardless of why.
The at-will principle has, however, been modified by many states as a matter of public policy. In states that recognize the "public policy exception," employees who oppose or report the employer's illegal activity or unsafe practices generally are protected. Employees may also be protected if they refuse to engage in illegal conduct, miss work because of jury duty, file a civil complaint against their employer, or file a workers' compensation claim.
Our employment law firm can assist you if you have been wrongfully terminated. Communication with us is confidential and free of charge.
Workplace Discrimination and Harassment
Hostile work environments created by harassment can have serious and lasting effects on both the employee who is harassed and others in the organization. A Tennessee hostile work environment lawyer can help answer any question or concern you may have concerning an employer harassing you and creating a hostile work environment at your place of employment.

In addition to our knowledge of discrimination and harassment laws, the attorneys at our employment law firm have extensive experience representing employees that are being sexually harassed by their employers and creating a hostile work environment. In the event that you need assistance filing a claim based on hostile working conditions due to being harassed, we will be able to assist you.
The following conditions must be met to establish employment discrimination:
You belong to a protected class;
Your job performance was satisfactory;
Your employment was terminated; and
In the case of discrimination against women, the employer replaced you by a non-minority, male employee if you belong to a protected class, or a younger employee if you belong to a protected class. There was more favoritism shown to people outside the protected class than to yourself at work.
Sexual Harassment Victims and Perpetrators
While harassment can take on many forms sexual harassment is the one that we take the most offence to. Harassment of a sexual nature is an unwanted act or behavior that violates someone's dignity. 
Sexual harassment is often depicted in the form of males using their position of power to make unwanted sexual advances upon a female coworker, with the threat of negative consequences for their employment status (also referred to as quid pro quo sexual harassment). In reality, who is capable of sexual harassment in the workplace is much more complicated than this example, although it is one of the more common examples of sexual assault at work.
According to the EEOC in 2020. More than 6,500 sexual harassment claims were filed. No one knows for sure what caused the decrease could have been due to the pandemic, but this is down from 2019. In order to prevent workplace sexual harassment, many states are going beyond federal regulations. The term "sex" has been included as a protected class in the discrimination laws of some states.
In some states, sexual harassment in the workplace can be prohibited under "sex" protections. Employment discrimination laws in other states explicitly prohibit sexual assault at work. As of now, 50 states and the District of Columbia prohibit discrimination based on gender. Sexual harassment is covered in 12 states under the law against sex-based discrimination at work. There are also 39 other states, including Washington, D.C., that expressly prohibits workplace harassment. There are eight states that go beyond prohibitions by requiring employers to provide sexual harassment training to their employees, and three states that encourage employers to provide this training.
Client Testimonials
I mirror the positive sentiments of the many prior reviewers. Simply put, these guy's are the best attorneys hands down and are by your side throughout the entire process.
– David
Very personable and very easy to work with superior service they answer all questions and return your phone calls very open honest and handled my issue better than expected.
– Kathy
Through arguably the most difficult time in my life, They made everything so much more palatable. If you need help, these are the people to get they are experienced and get things done! Don't go with anyone else!
– Mike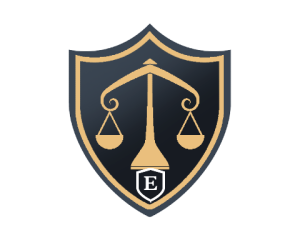 TENNESSEE PERSONAL
INJURY ATTORNEYS
---
The Roadmap to Recovery after a Personal Injury.
People's lives come to a screeching halt when they are injured in an accident. Life returns to normal with every minute that passes, and every minute that passes brings confusion, concern, and worry. We understand this, and we manage expectations and communicate clearly as part of the recovery process. The attorneys at our personal injury law firm are skilled litigators and negotiators who are not afraid to put in the work to obtain successful results, and they know what it takes to win.
Our Tennessee Injury Attorneys Will Fight For The Compensation You Deserve.
The insurance company is working against you by reducing its payout in situations like this. We all pay premiums to cover situations like this, but the insurance company is working against you to reduce their payout. This is something we see all the time.
It's likely you'll find your story there. The goal of our Tennessee personal injury attorneys is to ensure you get the financial relief you deserve, as well as what you need to get your life back on track. Even though money won't solve everything, it will make recovery a little easier. if you been injured in a truck accident or suffering from a slip and fall injury the staff at our injury law firm will work tirelessly to get you the compensation you deserve.
We are dedicated to providing truthful answers to you, not false promises.
Count on our legal team to provide you with unmatched service and care. Furthermore, we have experienced staff of paralegals , investigators, and assistance experts, as well as attorneys who are well-versed in insurance and personal injury law. From start to finish.
Whether it's a settlement or verdict – we guide you down the road to recovery physically, emotionally and mentally. The staff at our Tennessee personal injury law firm and our personal injury attorneys are always available to assist you. When it comes to our representation, you can be confident that we will always "give it to you straight."
Contact Our Tennessee Injury Law Firm to Discuss Your Accident.
Getting started is as easy as scheduling a free consultation. As part of this process, our attorneys will listen to your story and develop a winning strategy to give you the results you desire. You don't pay us unless you win. That's all there is to it.
---
---
"To achieve the results our clients deserve, we are driven by the passion to work tirelessly for them."
How Much Is My Injury Case Worth
A injured victim of an auto accident, motorcycle accident or any type of an accident where the victim has been injured due to another parties negligence may be entitled to compensation for the unexpected costs they incur after their accident. Compensation for lost wages, medical bills, pain and suffering, and property damage can all be recovered in a settlement. In the event of a negligent party's actions, the personal injury attorneys at our firm can assist you in recovering compensation. If you would like to discuss your case for free, please contact us by completing the contact form.
What are my rights if I have been injured?
An injured victim must have been owed a duty of care, and this duty must have been breached, in order to have a valid personal injury claim. If the negligent actions of one or more parties may have caused your injuries or accident, you may be eligible to file a lawsuit for compensation. You should speak with a Knoxville personal injury lawyer about the specifics of your accident so they can guide you through the legal process and ensure that you collect the compensation you deserve. When you hire a Tennessee personal injury lawyer, they will be able to file a claim within the state's statute of limitations, negotiate with insurance companies, or take your case to trial if necessary.
Why Choose Our Tennessee Law Firm?
Employment Law & Personal Injury Attorneys Dedicated to Results
If you have been injured in an accident due to someone else's negligence or have a legal issue with your employer the wellbeing and future of you and your family is dependent on the choice of the right attorney, not just for your case. The choice of an attorney should therefore be taken very seriously. Although there are several attorneys and law firms in Tennessee, it can be difficult to know which one will serve your legal needs and those of your family. A smart decision can give you the confidence you need, knowing your legal employment law or personal injury legal matter is in capable hands.
Choosing legal representation for you or a family member is challenging. How do you go about doing so? the answers are as follows:
Strategies and approaches taken by the firm when handling legal matters
Results achieved by the firm in similar and complex matters
Our attorneys are proud of the strategies and approaches they have developed that has produced a track record of our successful results in employment law and personal injury cases. With our philosophy of practice and tailored approach to each case, we strive to differentiate ourselves from our competitors. All parties involved in an employment dispute are generally affected by an injustice.
There is no question as to which party is on the side of justice and which party is not; rather, our firm seeks to highlight the elements of justice present in our clients' cases in an effort to make their just causes outweigh those of their opponents, thus "balancing the scales."
Mediation between parties is often successful when this approach is applied, resulting in civility and peace being achieved. If, however, the opposition disregards our client's clear right to justice, then our attorneys are willing and able to vigorously defend them in the court of law so that we can pursue the justice our client deserves.
Can Our Strategies and Approaches Work in Your Case?
The experienced attorneys at our Knoxville law firm have successfully created a battle-tested, foolproof, strategy to approach complex employment law & personal injury cases. Our attorneys have handled numerous cases that other firms and attorneys throughout the state deemed un-winnable. The aggressive, relentless approach we adopt has led to successive outstanding results in our cases.
Also you pay nothing until you win. Our attorneys never charge any up front fees after the trial verdict or an otherwise favorable resolution of your case, the attorney fees and the case expenses will be deducted from the final settlement amount.
---
Proudly Protecting Employee Rights Throughout Tennessee
Our Tennessee labor attorneys and Knoxville employment lawyers are based in Knoxville, TN however we provide legal services to clients throughout the entire state of Tennessee.
---