Employment Attorneys in Knoxville TN and Tennessee Labor Lawyer With Decades of Experience Helping Client's.
Employment Attorneys in Knoxville TN Representing Clients Throughout Tennessee.
Tennessee Wrongful Termination Lawyers
We are employment attorneys in Knoxville TN who represent employees throughout the state of Tennessee in all kinds of employment law matters. Attorneys from our firm primarily concentrate on discrimination, harassment, wrongful termination, and serious personal injury cases.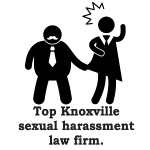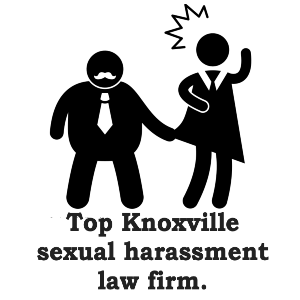 Tennessee sexual harassment lawyers here to help
Sexual harassment of employees in the workplace violates Tennessee and federal civil rights laws. An employee who has been sexually harassed at work may be entitled to compensation and other remedies against their employer.
Tennessee false claims attorney.
False claims are illegal under the False Claims Act (FCA). It is against the law for an individual or institution to submit a false claim or to fabricate a false record regarding any government funded program.
When someone disregards the potential consequences of their actions intentionally, then they have acted with reckless disregard. Private citizens with evidence of fraud can sue on behalf of the government under the "qui tam" provision of the FCA.
Discrimination in the workplace.
Discrimination is a part of everyday life for some Americans. The color of a person's skin, gender identity, sex, age, religion, or disability affects their chances of discrimination no matter what they do or who they are.
Does discrimination constitute illegal conduct or is it simply unfortunate? Discrimination in the workplace or when it violates your civil rights is illegal under federal law.
There may be grounds for lawsuits if you've been discriminated against at work or elsewhere in your life. For more information about workplace discrimination and laws that protect you against it, contact a team of skilled employment attorneys in Knoxville TN today..
If you have been retaliated against or treated unfairly at your place of employment because you reported illegal activity or refused to engage in it, you may want to consider contacting a Knoxville workplace
The law also prohibits retaliation against employees who report violations of the overtime – minimum wage provisions under federal law, regardless of whether the violation involved the employee reporting it or another employee. Participants in an investigation or lawsuit brought by the government to enforce these laws against their employer. attorney who can help you take action against the workplace retaliation you are experiencing.
Skilled, Caring and Trusted Attorneys Here to Help You!
If you have been wrongfully terminated from your place of employment or have been injured in an accident due to the negligence of another individual or as a result of a product defect or malfunction, contact our law office today for your free, initial consultation.