Experienced Knoxville Dog Bite Attorney Serving all in Tennessee.
The injuries you suffer from being attacked by a dog can be painful and debilitating. Dog bite victims in Knoxville can turn to us for legal help if they have been injured by a dog. When it comes to obtaining financial compensation from a pet owner, Our Knoxville dog bite lawyers know the Tennessee law and how to protect your rights.
It is our goal to assist families who may have had a child or other family member injured due to dog attack by representing their interests and obtaining the compensation they deserve. Our Knoxville dog bite attorneys are passionate about representing those who have been bitten by a dog. As a contingency fee law firm, your family members won't have to pay anything to us unless we recover damages for you.
Tennessee Dog Bite Injury Lawyer Who Knows The Law
Dog bite victims in Tennessee have the right to recover compensation under Tennessee statute and under the doctrines of negligence, negligence per se, scienter, and intentional tort. However, when a bite occurs on the owner's residential property There is a "residential exclusion" to the statute that requires the victim to prove the one bite rule. 
Speak to a Knoxville dog bite attorney today
Tell us how we can be of service and one of our team members will contact you.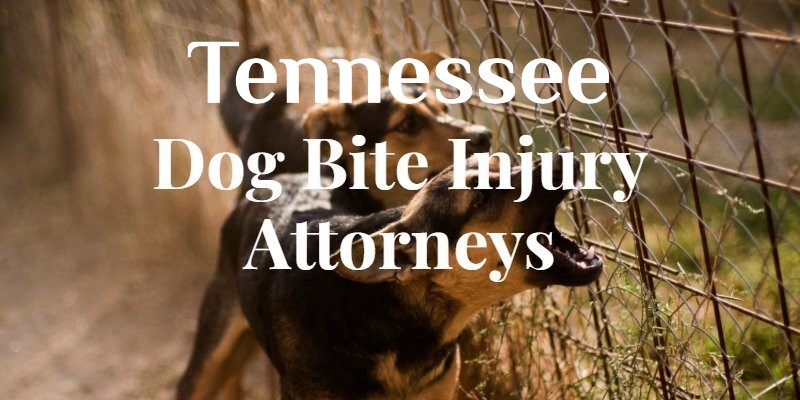 What are the benefits of hiring a Knoxville dog bite injury Attorney?
It is unusual for the average person to be familiar with the process of filing a lawsuit based on a dog bite injury. Insurance companies are aware of this and take advantage of it. In an effort to save money on payouts, they use bad-faith insurance tactics. This is why should always put your case in the hands of a skilled Knoxville dog bite injury attorney.
Having a dog bite attorney on your side allows you to fight back and negotiate a maximum financial settlement. You should seek medical attention immediately if you or a loved one were injured by a dog, such as suffering lacerations or puncture wounds. You can move forward with peace of mind and financial stability by hiring a Knoxville dog bite attorney.
The compensation you may be entitled to for a dog bite claim in Knoxville
In the event the pet owner is found liable for your dog bite injury, he or she may be required to pay for many of your related losses. Pets are generally covered by homeowners' insurance policies, since they are considered property under the law. It depends on the limits of the policy and the extent of your losses how much compensation you will receive. In addition to the following, you may receive compensation for:
Costs associated with your past and future medical care. Hospital bills, emergency fees, stitches, surgeries, medications, physical therapy, and rehabilitation can be included.
Expenses paid out of pocket. The costs of recovering from the dog attack may include travel, legal fees, and other expenses.The costs of recovering from the dog attack may include travel, legal fees, and other expenses.
Missed wages due to missed work. Dog bite victims often have to take time off work following serious attacks. It is possible to collect your lost wages and other benefits, such as sick days.
Disfigurement or scarring that is permanent. Your claim for compensation can include permanent marks or physical disfigurement caused by the dog bite.
Emotional distress and physical pain. Tennessee law allows you to seek financial compensation for noneconomic damages, such as physical pain, distress, mental anguish, psychological trauma, and phobias.
Death benefits. A fatal dog attack may result in compensation for funeral and burial expenses, loss of consortium, and other death benefits for surviving loved ones.
What is The Average Dog Bite Injury Claim in Knoxville TN Worth?
Dog bite injury claims vary in value depending on your the facts of the case. Generally, the more serious your injuries are from a dog attack, the more you claim could be worth. A Knoxville dog bite attorney can assist you in negotiating a settlement with an insurance company on behalf of a pet owner. Insurance claims adjusters are less likely to be truthful about the value of your dog bite injury claim than a lawyer.
The only way to answer this question is to consult with an experienced Knoxville dog bite attorney. The reason for this is that each dog bite injury case is unique; there is no average dog bite injury settlement in Tennessee.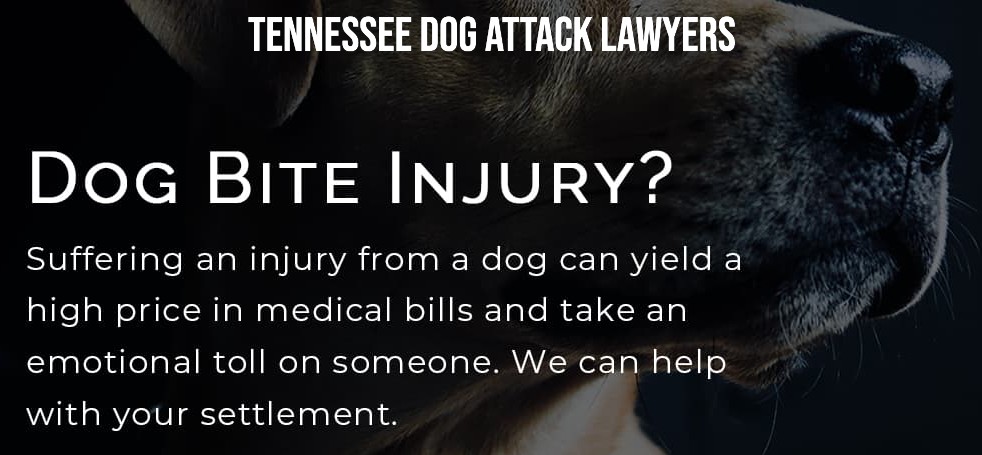 Deadline for Filing a Dog Bite Injury Claim in Tennessee.
Don't hesitate to speak to an experienced Knoxville dog bite attorney about your legal options if you have been bitten by a dog. Tennessee's statute of limitations applies to all personal injury cases. There is a deadline for bringing a lawsuit under this law. To file a claim for related injuries in Tennessee, you have one year from the date of the attack.
You will not be able to recover compensation even if the pet owner is responsible if you fail to meet your filing deadline. It is important to contact an attorney as soon as possible after sustaining a dog bite injury, although there are some exceptions.
What do I do if I have been bitten by a dog?
Stay calm if you are bitten by a dog in Tennessee. Get away from the vicious dog and find a safe place. However, make sure you gather certain information before leaving the scene. Get the name, phone number, and insurance information of the pet's owner. Inquire about the dog as well, such as its vaccinations and shots. You should take photos of the dog and the location of the attack, as well as the injuries you sustained. You should seek professional medical attention as soon as possible.
In the event of a dog bite injury, you should contact the authorities and report the dog attack as soon as possible. Reports can help our Knoxville dog bite attorney hold the pet owners accountable. In addition to quarantining the dog, reporting the injury can also result in rabies testing.
The most common types of dog bite injuries
A dog's teeth and jaws can cause significant injuries when it bites. There are many breeds of dogs that are strong enough to break bones when they bite, in addition to injuring the skin and soft tissues severely. Dog attacks in Knoxville are most likely to cause serious and catastrophic injuries to children and the elderly.
Injuries caused by dog bites include:
The skin is cut and scraped
Lacerations that are deep
Wounds from punctures
Damage to the muscles and tendons
Fractures of the bones
Injury caused by crushing
Damage to nerves
Neck and face injuries
Injuries to the eyes
Scarring and disfigurement that lasts a lifetime
Diseases and infections
Wrongful Death as a result Dog Attack
Victims of dog attacks often suffer psychological and emotional injuries as well as physical injuries. There are many victims who suffer from post-traumatic stress disorder, including nightmares and flashbacks. Dog bites can cause serious injuries and losses, which can negatively impact a victim's life in general.
A Knoxville dog bite attorney can help if you've been injured by a dog.
Our experienced Knoxville dog bite attorneys are committed to seeking fair compensation from the responsible pet owners for victim's in Knoxville who have sustained injuries due to a dog attack.
If you or a loved one has been attacked by a dog in Knoxville, seek medical attention. Contact an experienced Knoxville dog bite attorney at our firm to discuss your legal options. The Knoxville dog bite attorneys at our personal injury law firm have the experience and knowledge needed to help you win and obtain the compensation you deserve. As a contingency fee law firm, we won't charge you for our services unless we win financial compensation for you.
Reach out to our Knoxville dog bite attorney for a free consultation.