Experienced Knoxville Wrongful Death Attorney Serving Clients Throughout Tennessee.
When someone's mistake, carelessness, or malicious intent caused a loved one's death, it is extremely difficult to accept the loss. Your family could receive answers, justice, and closure if you file a wrongful death lawsuit with the help of a wrongful death attorney in Knoxville TN.
It is our goal to assist families who have lost a loved one during this difficult time by representing their interests. Our Knoxville wrongful death attorneys are passionate about representing those who have lost a loved one. As a contingency fee firm, your family members won't have to pay anything to us until we win your case.
Wrongful Death Accident Stats
Various factors can lead to a wrongful death, including another party's negligence or actions. Johns Hopkins patient safety experts analyzed medical death rate data over an 8-year period and calculated that more than 250,000 deaths are related to medical malpractice or medical error each year. 
Speak to a Knoxville wrongful death attorney today
Tell us how we can be of service and one of our team members will contact you.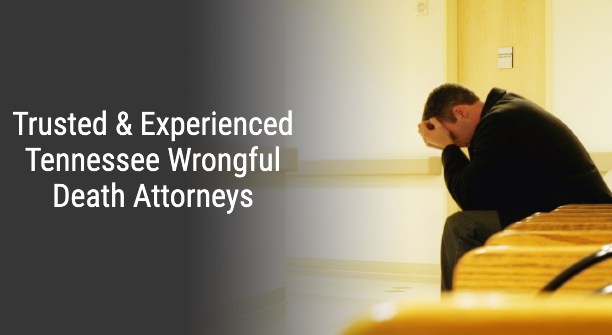 What is Wrongful Death?
A wrongful death is defined as a death caused by another's negligence, recklessness, intentionality, or criminality. In the event that your loved one had survived and had been able to file a personal injury lawsuit in Tennessee, you would most likely be able to file a wrongful death lawsuit. A wrongful death lawyer in Knoxville TN can help a victim's family recover financial stability after the accident, even though compensation cannot replace a loved one.
Why You Need a Knoxville Wrongful Death Attorney
In many cases, people are not aware that they need an attorney to represent them during a wrongful death claim until they are dealing with a difficult insurance company. It is a well-known fact that insurance companies try to diminish and deny death benefits. When it comes to insurance companies treating you fairly, it is often necessary to hire an attorney. Among the many ways an Knoxville wrongful death attorney can help your family is:
Providing trustworthy legal advice and answers to your family's questions.
An investigation into the death of your loved one should be conducted thoroughly.
Collecting evidence of negligence or fault and preserving it.
Obtaining copies of medical records, coroner reports, and accident reports from police.
The hiring of subject-matter experts and investigators with the appropriate qualifications.
Giving your family peace of mind by handling the claim process.
We are here to assist you in recovering the compensation your family is entitled to.
Our Knoxville wrongful death attorneys understand legal processes and how to assist grieving families after fatal accidents in Knoxville, TN. The first step toward justice can be taken by calming your fears.
What is the value of a Tennessee wrongful death case?
The only way to answer this question is to consult with a wrongful death lawyer in Knoxville. The reason for this is that each wrongful death case is unique; there is no average wrongful death settlement in Tennessee.
A settlement based on wrongful death will be determined by an insurance company based on your losses and the expenses incurred as a result of the death, including medical and funeral expenses. In a trial, the jury will determine a fair judgment award based on factors such as the family's expenses, the decedent's age, survivors' mental anguish, and the decedent's income.
In order to recover financial compensation, you or your attorney will need to provide evidence such as medical bills, receipts, and pay stubs. In addition, you might have to deal with defense strategies like the comparative negligence defense, which claims that the decedent caused the death or contributed to it. You are more likely to succeed in navigating these complications if you hire a Knoxville wrongful death attorney with experience.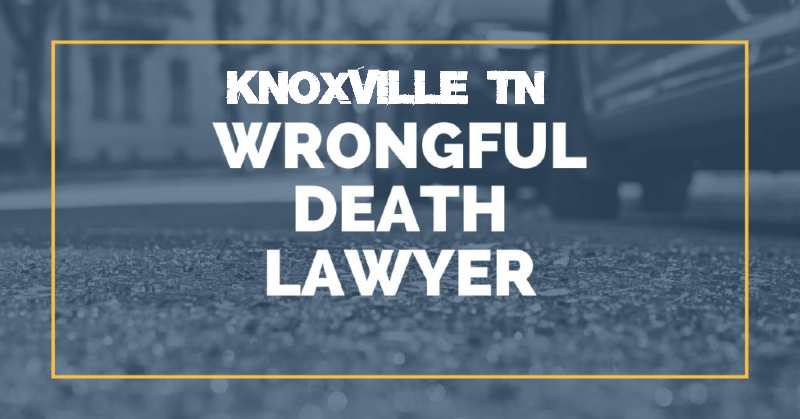 How long do I have to file a wrongful death claim in Tennessee
Statutes of limitations limit the time in which a lawsuit can be filed. Wrongful death claims are subject to different statutes of limitations in each state. The Tennessee statute of limitations for wrongful death lawsuits is one year from the date of the death, but it can be extended in rare cases.
We can help you with your Tennessee wrongful death claim
We are committed to seeking fair compensation from the responsible party for families in Knoxville who have lost loved ones. Throughout Tennessee, our law firm has represented surviving family members of those wrongfully killed. Our legal team is here to assist you with the complex legal process of filing a wrongful death claim and to help you receive the compensation you deserve.
Find out how our experienced Knoxville wrongful death attorney can help. Get in touch with us today to schedule a free consultation with trusted wrongful death lawyer in Knoxville TN.
Reach out to our Knoxville wrongful death attorney for a complimentary consultation.