Nashville Employment Attorneys who have successfully defended employee rights in court serving clients throughout Tennessee.
Worker mistreatment, harassment, and discrimination are fights we do not back down from. Our firm was born from a deep dedication to the law and a desire to be a voice for the voiceless throughout Nashville, Columbia, Franklin, Murfreesboro, and the rest of Tennessee. The truth will be revealed, we will support those wronged, and we will fight to create better, friendlier work environments.
It is estimated that 95% of workplace discrimination cases do not go to court. Our collaborative team has experience handling disputes. Our clients thus often receive substantial settlements. Our attorneys will go to trial if a settlement is not in our client's best interests or a party is being uncooperative. Our team has taken cases to this stage before and we have the skills, experience, and knowledge needed to argue a claim before a judge and jury.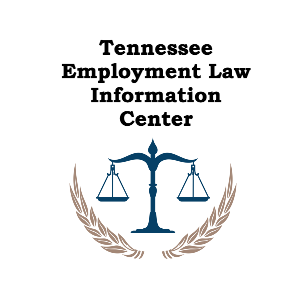 Speak to a Nashville employment lawyer today
Tell us how we can be of service and one of our team members will contact you.
THE STATE OF EMPLOYMENT DISCRIMINATION IN THE U.S.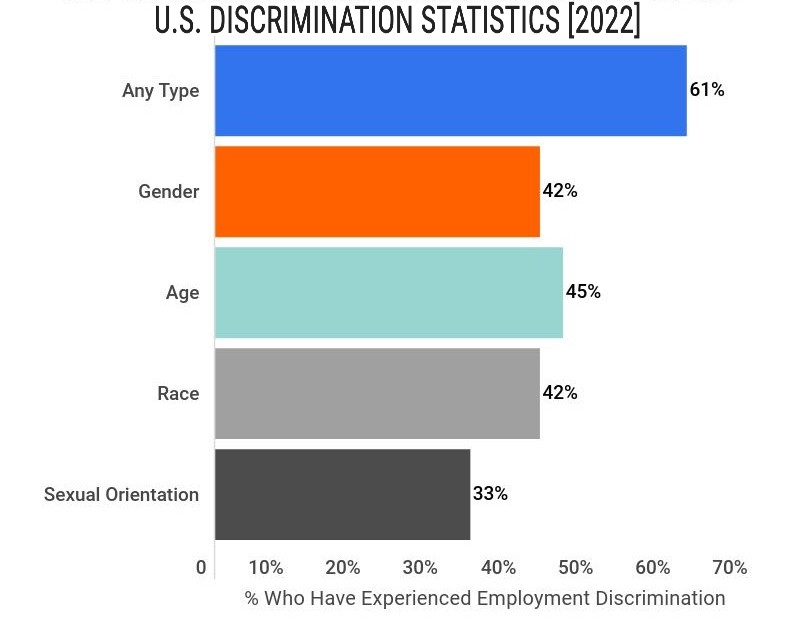 It is still common for marginalized groups to experience discrimination at work, ranging from harassment to receiving less pay. In recent decades, these practices have become less acceptable and more punishable. Discrimination at work can now be legally challenged by employment attorneys According to the extensive research done By: ZIPPIA.
The Highly Skilled and Experienced Nashville Employment Attorneys Will Fight for The Compensation You Deserve.
Mediators or settlements with the other party are often suggested by employment lawyers. The reason is not always that it is in the client's best interests, but that these attorneys lack the skills to successfully argue a case in court.
You need an employment lawyer with experience in mediation, negotiation, and trial if you believe you are the victim of workplace discrimination. The consequences of workers' rights violations must be made clear to those who violate them. If it has happened to you, anyone can suffer the same fate. If you take legal action, you can improve the work environment for yourself, your coworkers, and those that come after you.
Dedicated Nashville Employment Attorneys Ready to Serve You.
We are Nashville employment attorneys who dedicate our careers to defending workers' rights in Tennessee. Located in Knoxville, TN, we are ideally situated to represent employees throughout the state of Tennessee.
Our skilled Nashville employment attorneys represents employees who have been harassed, retaliated against, or discriminated against in the workplace. Whether your case involves race, sex, age, or nationality, we will fight to protect your wrights.
Our Experienced Nashville Employment Attorneys are Dedicated to Protecting employees Unfair and Discriminatory Labor Practices.
Unfair and discriminatory labor practices against employees include wrongful termination, discrimination, harassment, refusal to provide reasonable accommodations, denial of leave, and employer retaliation. The right to speak out against your employer or speak out for fear of retaliation may not be clear to you if your company engages in these or other unethical practices.
In addition to handling employment litigation cases concerning unfair labor practices, Our experienced Nashville employment attorneys handle a variety of employment law cases. Regardless of the nature of the dispute, our attorneys have the knowledge, dedication, and experience needed to represent workers in a variety of situations.
Tennessee Victims of Unfair and Discriminatory Labor Practices in The Work Place Should Contact an Employment Lawyer As Soon As. Possible.
We understand that this is not just another case, it is your life and future at stake. Our top rated employment attorneys provide each and every client with personalized and compassionate legal services. If you have been a victim of Unfair and discriminatory labor practices in the workplace contact a Nashville employment lawyer.
Skilled Nashville Employment Attorneys Representing Clients Throughout Tennessee.
Wrongful Discharge
In spite of its name, "wrongful discharge" is not a legal claim. Wrongful discharge, on the other hand, means that your discharge was illegal since it violated federal or state law. Your employer may be liable for your discharge depending on the reason.
Sexual Harassment
In Tennessee and the federal government, workplace sexual harassment is illegal. It may be possible to recover compensation and other remedies for employees who have been sexually harassed at work.
Workplace Discrimination
Some Americans experience discrimination on a daily basis. No matter what a person does or who they are, their skin color, gender identity, sex, age, religion, or disability affect their chances of discrimination.
Workplace Retaliation
If you have been retaliated against or treated unfairly at your place of employment because you reported illegal activity or refused to engage in it, The law also prohibits retaliation against employees who report violations regardless of whether the violation involved the employee reporting it or another employee.
---
Reach out to us for a complimentary consultation with a skilled employment lawyer in Nashville TN.